When Congress meets on January 6th to tally the votes cast by the Electoral College, a growing number of Members of Congress have indicated that they will challenge the count. This process is typically fairly procedural, with the Vice President presiding over the counting of votes from each state and the District of Columbia. However, after an extremely contentious election, some Members of Congress are stating that they will seek to challenge the Electoral College votes cast in several key states.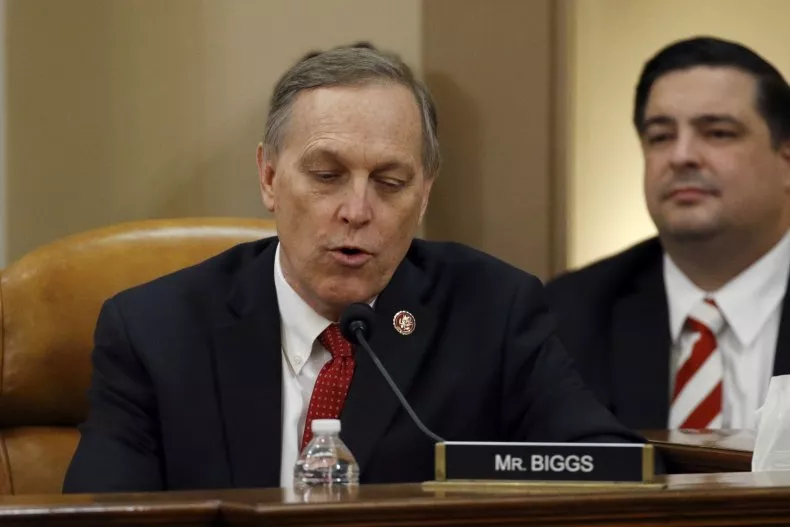 Rep. Andy Biggs (R-AZ) stated on Newsmax Thursday that he will join Rep. Mo Brooks (R-AL) in his move to challenge Electoral College votes, saying "right now, I'm leaning heavily into supporting that plan because we've seen so many allegations." Brooks recently told Fox News, "With what has happened nationally, I'm quite confident that if we only counted lawful votes cast by eligible American citizens, Donald Trump won the Electoral College, and we should not be counting illegal votes and putting in an illegitimate president of the United States."
Some members of the incoming congress have stated that they plan to challenge the votes cast by the electors. Both Rep.-elect Barry Moore (R-AL), and Rep.-elect Marjorie Taylor Greene (R-GA) have publicly stated that they too plan to object to the final tally on Jan. 6th.
House members are seemingly joining Sen. Rand Paul (R-KY) in concern over election integrity after numerous reports of irregularities surrounding the counting of votes during the 2020 presidential election continue to surface. Sen. Paul recently told CNN, "We're still looking at all the legal stuff that's happening with the legal cases and we'll make our decision after we've seen all the legal challenges," when confirming that he is not ruling out a challenge in January.
Bicameral support is constitutionally necessary in order for the objection to electoral votes to advance. Every objection must be submitted in writing and must be endorsed by at least one member of the Senate and at least one member of the House of Representatives. Because of this, the statements by Sen. Paul are critical to any potential challenge. If this signature threshold is met, each House would meet separately to discuss the merits of each objection presented.
This would not be the first time members of Congress challenge electoral votes. In fact, in 2017 several Democrat members of the House posed objections. Then-Vice President Joe Biden, who was presiding over the counting of the Electoral College votes, was interrupted a total of eleven times during the process which ultimately ended in the certification of results naming then-President-Elect Donald Trump the winner of the 2016 presidential election. Biden dismissed each challenge on the grounds that none had the required signature of a US Senator.
The January 6th joint session of Congress will certainly be one to watch.