Representative Maxine Waters (D-CA) continued her unsubstantiated assault on President Donald Trump on CNN Saturday, claiming that President Trump is "compromised" by Vladimir Putin and that the country must rely on former Vice-President Biden to stand up to Russia and China. Watch the clip of the interview here courtesy of Breitbart.com.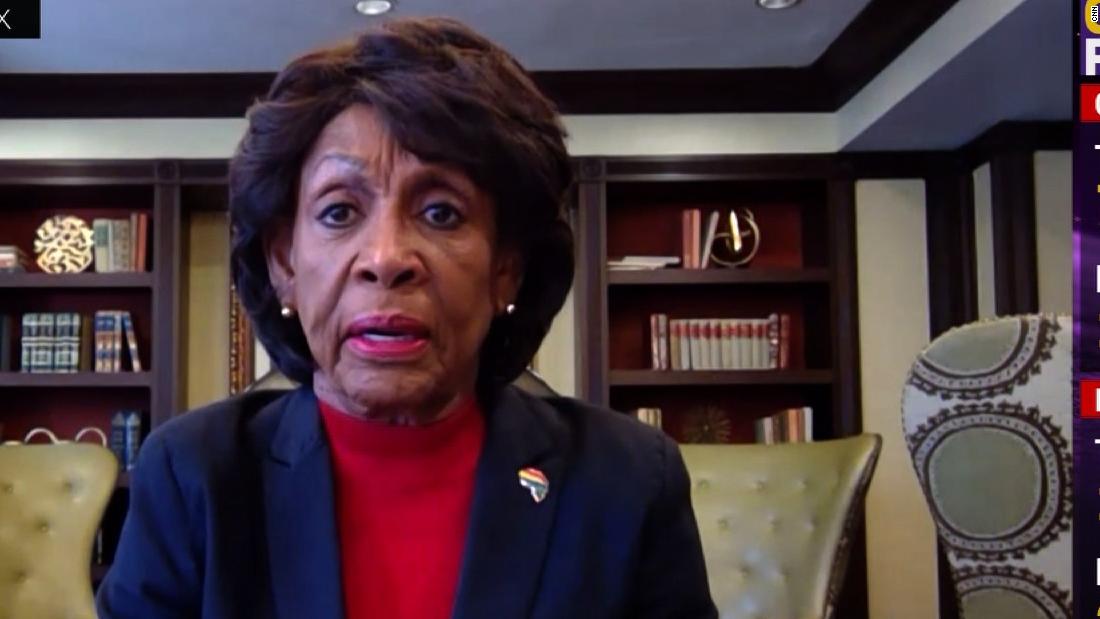 On the topic of the current administration's handling of the recent hack into several U.S. technology companies and the U.S. government as a whole, Waters stated, "Well, here's what I know about Russia and Putin. They have, in fact, you know, compromised this President. And this President will not condemn them, will not criticize them. And even when he knows it's a threat, whether it is our election systems or to our energy systems, he is not going to do anything to disagree with them because he's a compromised President."
During the interview, Rep. Waters makes a baffling statement when she says that President Trump "is a President who has met in secret with Biden. He's a President with, uh, whose allies here in the United States are connected to the oligarchs of Russia, and they have money agreements, etcetera, etcetera." It is unclear precisely what Ms. Waters is implying when she talks of a secret meeting between President Trump and Biden, or whether she misspoke.
"[President Trump] is a president who has met in secret with Biden."

-Rep. Maxine Waters (D-CA)
Waters' claims that President Trump refuses to lay blame on Russia for the hacks is inaccurate. The President has not denied possible involvement by Russia. Instead, he opened the door for the possibility that China could be involved as well. In a tweet related to the matter, President Trump hints at the importance of looking into all entities that could be involved, rather than prematurely accepting that Russia alone is to blame.
During an interview with Mark Levin, Secretary of State Mike Pompeo placed the blame on Russia, saying, "I think it's the case that now we can say pretty clearly that it was the Russians that engaged in this activity." Pompeo also spoke of the importance of keeping ongoing investigations confidential: "I saw this in my time running the world's premier espionage service at the CIA. There are many things that you'd very much love to say, 'Boy, I'm going to call that out,' but a wiser course of action to protect the American people is to calmly go about your business and defend freedom."
These untrue claims of Trump's refusal to point fingers at Russia made by Rep. Waters come as Joe Biden's son, Hunter Biden, is under investigation for his questionable business dealings with several overseas companies, including some in China, Russia, and Ukraine. Additionally, Hunter's former business associate-turned whistleblower, Tony Bobulinski, alleged in October that Hunter Biden was involved in numerous inappropriate business dealings. His father, Joe Biden, was also directly involved according to Bobulinski. These claims have yet to be thoroughly vetted, mostly because of the deliberate media blackout of any stories critical of the Bidens before November's presidential election.
The New York Post found itself completely blocked by Twitter for 16 days, after daring to post an unfavorable story about Hunter Biden on October 14. Twitter denied that the censorship of the newspaper was politically motivated.
Not only has the media provided cover for Hunter and the rest of the Bidens, but Joe Biden himself has refused to entertain questions about the situation involving his son. Biden called Fox News' Peter Doocy a "one-horse pony" after the reporter asked Biden if he still felt the allegations against his son were "Russian disinformation" and a "smear campaign." Presumably, Biden was trying to say "one-trick pony."
In light of the overwhelming evidence of ties between the Bidens and China, Russia, and Ukraine, it is disturbing that Maxine Waters feels it is Joe Biden that the country should rely on to stand up to these countries and put America's interests first.