In an exclusive interview with Breitbart News, freshman congressman Troy Nehls (R-TX) describes how he stood with Capitol police to help stave off the group of protesters that invaded the halls of Congress on Wednesday. A former Texas Sheriff, Nehls, never expected to have to rely on his law enforcement training on his third day as a member of the House of Representatives.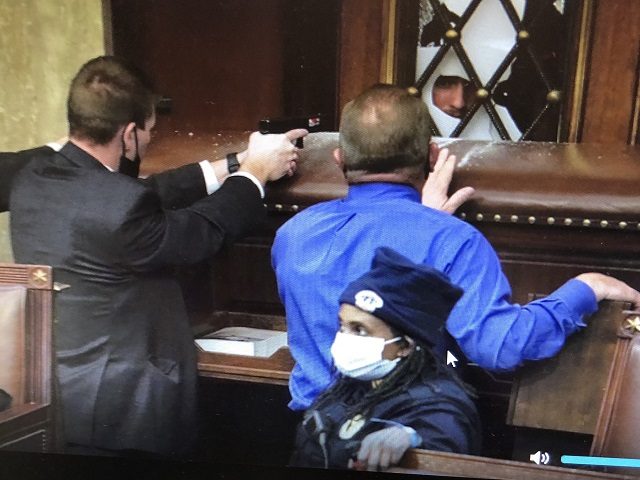 But that's exactly what happened after protesters rushed into the halls of Congress as lawmakers debated the merits of an objection to electoral votes from the state of Arizona. Rep. Nehls, seen in the blue shirt, chose to stay with Capitol police as trespassers attempted to break through the doors directly leading to the House Floor. The congressman tells Breitbart News that he was not carrying his sidearm when the events unfolded, but that did not deter him from standing his ground. After Capitol police told Rep. Nehls he could not be there for his own safety, he said, "I'm staying. I'm here for you. It's what I do."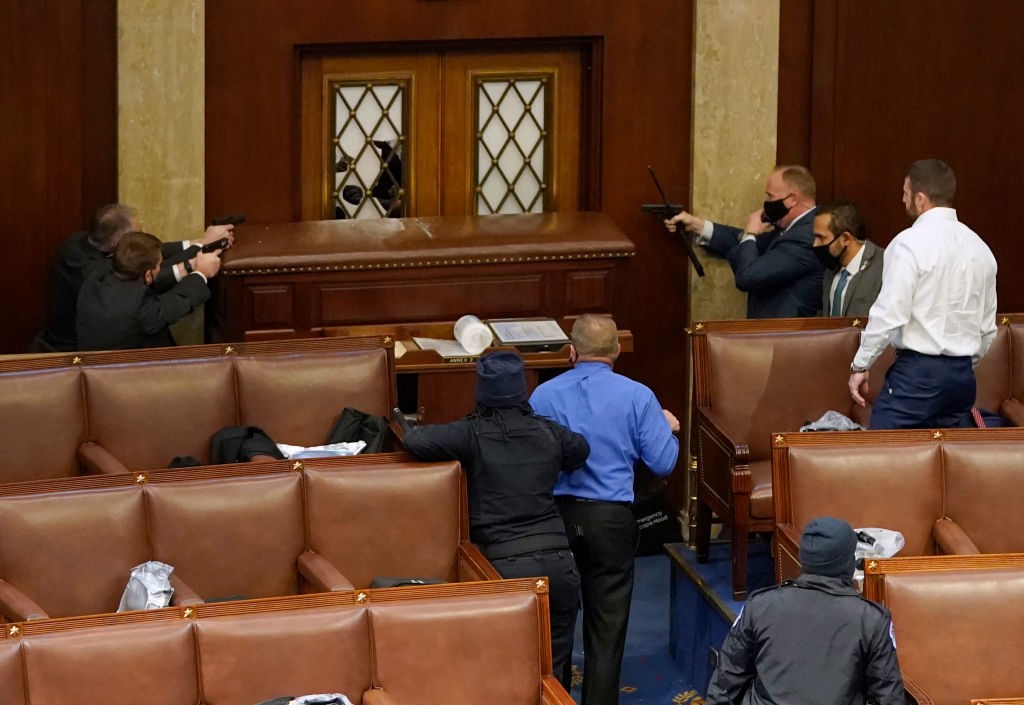 Unarmed, the congressman asked Capitol Police if they had a spare baton he could use for protection, but none were available. That is when Rep. Nehls decided to improvise, breaking off a wooden table leg and using it for protection. The striking image can be seen below.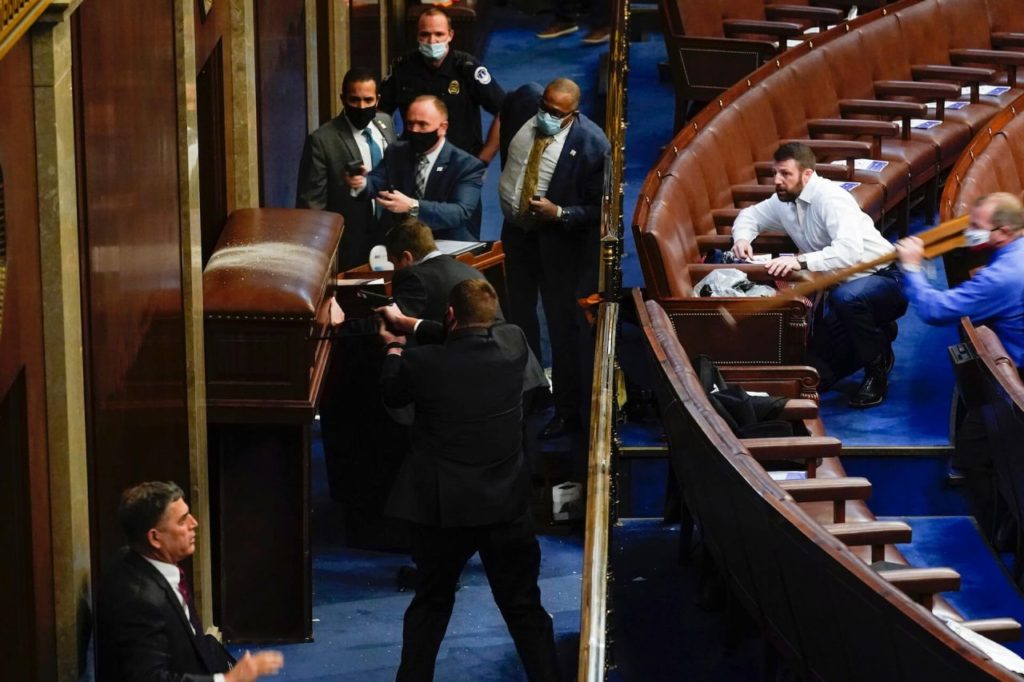 As officers pointed their guns at protesters who had broken through the panes of the doors, Rep. Nehls reasoned with them and asked them to reconsider their actions in an attempt to deescalate the situation. Rep. Nehls told Breitbart News, "I could not retreat. I had to defend our sacred hall."
Three additional Congressmen from Texas remained in the House Chamber to offer assistance: Pat Fallon, Ronny Jackson, and Tony Gonzales. In a tweet, the congressman states that "Violence is NEVER the answer." Rep. Nehls' final statement to Breitbart News was, "This was a very sad day for America."